Paid subscribers/upgraded account are able to export lists of organizations and items matched with them, often used as a pickup list, for shipping product, or for record-keeping. Here's how:
Go to "My Matches" (in menu to left of dashboard)
Click the "Matched" tab
Click on the "Change Filters" button, which will bring up this window: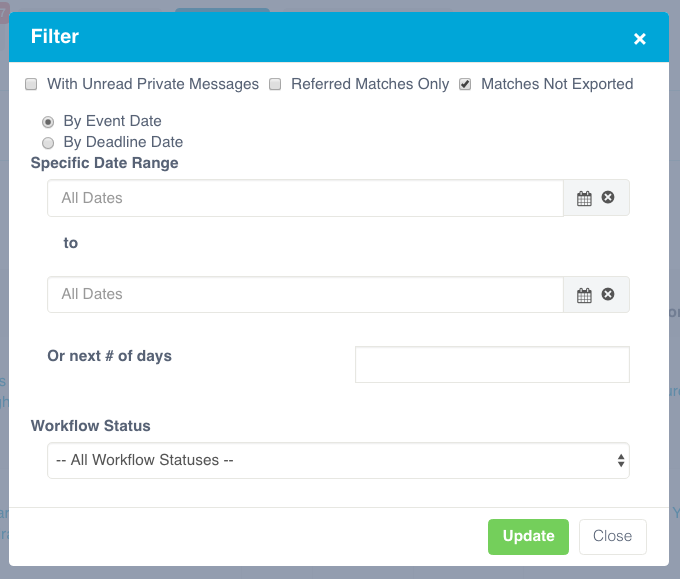 Select "Matches Not Exported" (if you only want events added since your last export) or any other criteria you wish that is available. Click "Update" to save.
All possible data to be exported will be listed on the screen.
Click the empty box in the shaded area to Select All, or choose only the records you want to export (Your screen should look similar to this before you export, with events listed below):
Click Export Selected - This will download a text file (tab-delimited) that you can open with Excel or another spreadsheet program.
If you need tax receipts on letterhead or for items donated, you may contact recipient organizations directly using the contact information found in your export.